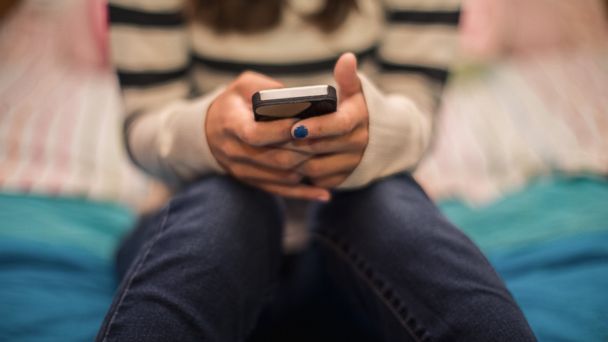 "Sexting" — specifically, sending sexually explicit photos — among teens may also be an indicator that they are more likely to engage in the real thing later, according to a new study.
University of Texas researchers embarked on a first-of-its-kind study to survey 1,042 high school students about their text and sex lives over a one-year period.
Teens who admitted to sending nude pictures of themselves were 32% more likely to report a year later that they had had sexual intercourse when compared to those who said they did not sext, according to the research, published in the Oct. 6 edition of the journal "Pediatrics."
Researchers controlled for gender, grade-level, age, ethnicity, sexual behavior and dating behavior to try to isolate sexting as the variable as much as possible.
"This is probably going to raise some alarm," said Jeff Temple, lead author of the study and a women's health researcher at University of Texas Medical Branch Health.
For this study, researchers defined "sexting" as sending nude photos only and did not include racy text messages.
Risky behavior begets other risky behavior, said Dr. John Walkup, a leading child psychiatrist at Weill Cornell Medical College who was not involved in the study.
"The big risks areas are premature sexual activity and premature drug and alcohol use," Walkup said, referring to concerns about high school students in general.
However, sending a sext was not necessarily associated with risky sexual behavior, such as unprotected sex or multiple sexual partners, according to the study.
The study also found that peer pressure can play a role in sexting. Teens who asked for nude photos — or had photos requested of them — were more likely to send those photos.
Though sexting may be scary for parents to think about, Temple pointed out that it is an opportunity for parents to talk with their children.
"If you discover your child is sexting, you can talk to them about safe sexual practices," he said.
Still, Walkup said there's more to good parenting than monitoring text messages.
"Don't focus on one behavior. If you're doing that, you're behind," he said. "Take a big picture approach and look and at your child as a whole. It all starts at home."
ABC News